As of right now, the only map we got for the minimal guidance is the global one which contains a brief outline of the places but with very small details whatsoever.
What do you guys think of Myth making a bit more detailed maps for separate areas? For example, a map of Timar would be very helpful for beginners so they have a better notion of the space there. As of right now I bet the begginers barely stay in Timar, which is a very rich place with lot to explore and discover.
It will be a map just like the map we have right now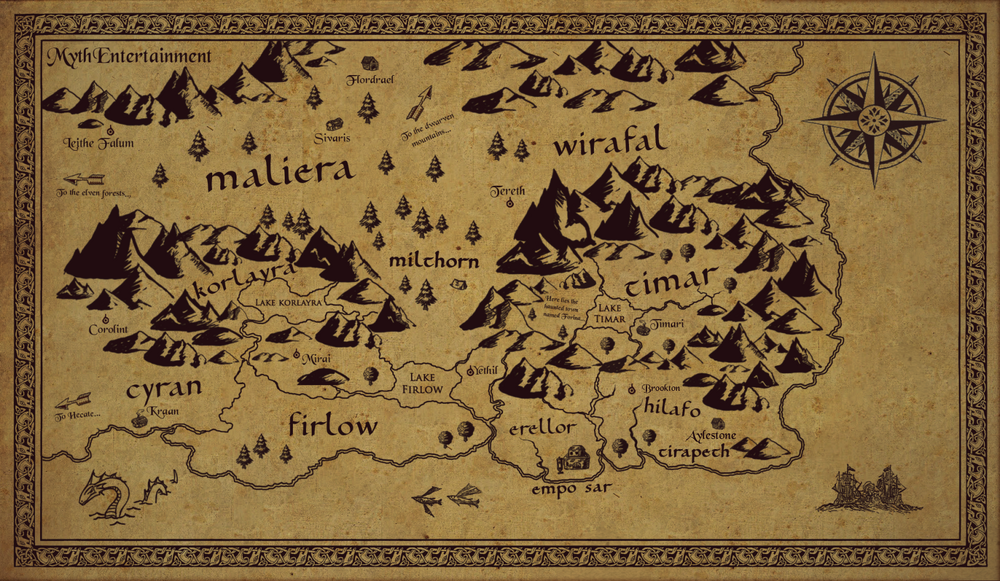 However a few extra maps with more detail on the terrain and characteristics of some regions like: Timar, Hilafo whereabouts, Firlow whereabouts, Korlayra, and so on.
I'd like to point that I really love this aspect of the game which demands you to fully explore and remember places. However some people with bad memory like me this is a bit bothersome because everytime I stay off for a while I will always forget some specific details about the region, which results in me exploring everything all over again quite frequently.
This map would only guide you through the surface land anyway, so the fearsome aspect of exploring a cave and getting lost is still present.